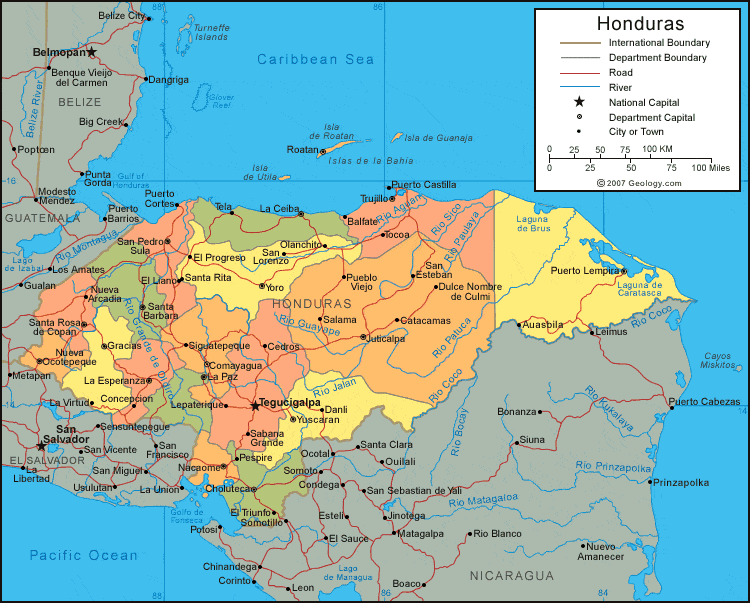 Well, actually it's around 3,400 miles as the crow flies.
But not really.
Because last night Honduras was sitting beside me on a round, red leather couch and teaching me a few words in Spanish.
And, no, her name isn't Honduras but she's from there.
She is my friend that doesn't speak much English.
She has two beautiful daughters and a handsome, hardworking husband.
Last week I asked her to come to my church and Sunday they did. They couldn't find the church at first~she said she tried to tell her hubby where it was but he didn't listen. That made me laugh~it sounds familiar:)
They brought their Spanish Bible and sat with Mike and I.
Last night while we waited for our daughters to finish practicing for Select Singers I asked her if they enjoyed the service. She said they really liked it.
And then she asked me something that pierced my heart.
She pointed to her skin with a concerned look and asked me in broken English, "Is this problem? Most people American."
I told her emphatically as I could that it was NOT!!!
A huge smile spread across her face as she nodded and laughed as if she were relieved.
I had no hesitation about inviting her and her family to my church because I know the color of their skin isn't an issue. I am so thankful that I didn't have to even think about whether inviting them would be an issue.
I am praying that we will continue to build a friendship and that they will feel God's love through me. I am absolutely going outside my comfort zone and it's scary but I am pressing forward.